A TileStyle Premium Homes Project
A state of the art Porcelanosa kitchen which is the showcase at the centre of this remarkable Greystones home. This was a complete home renovation project where TileStyle supplied the kitchen, utility area, bathrooms, indoor and outdoor floor tiles.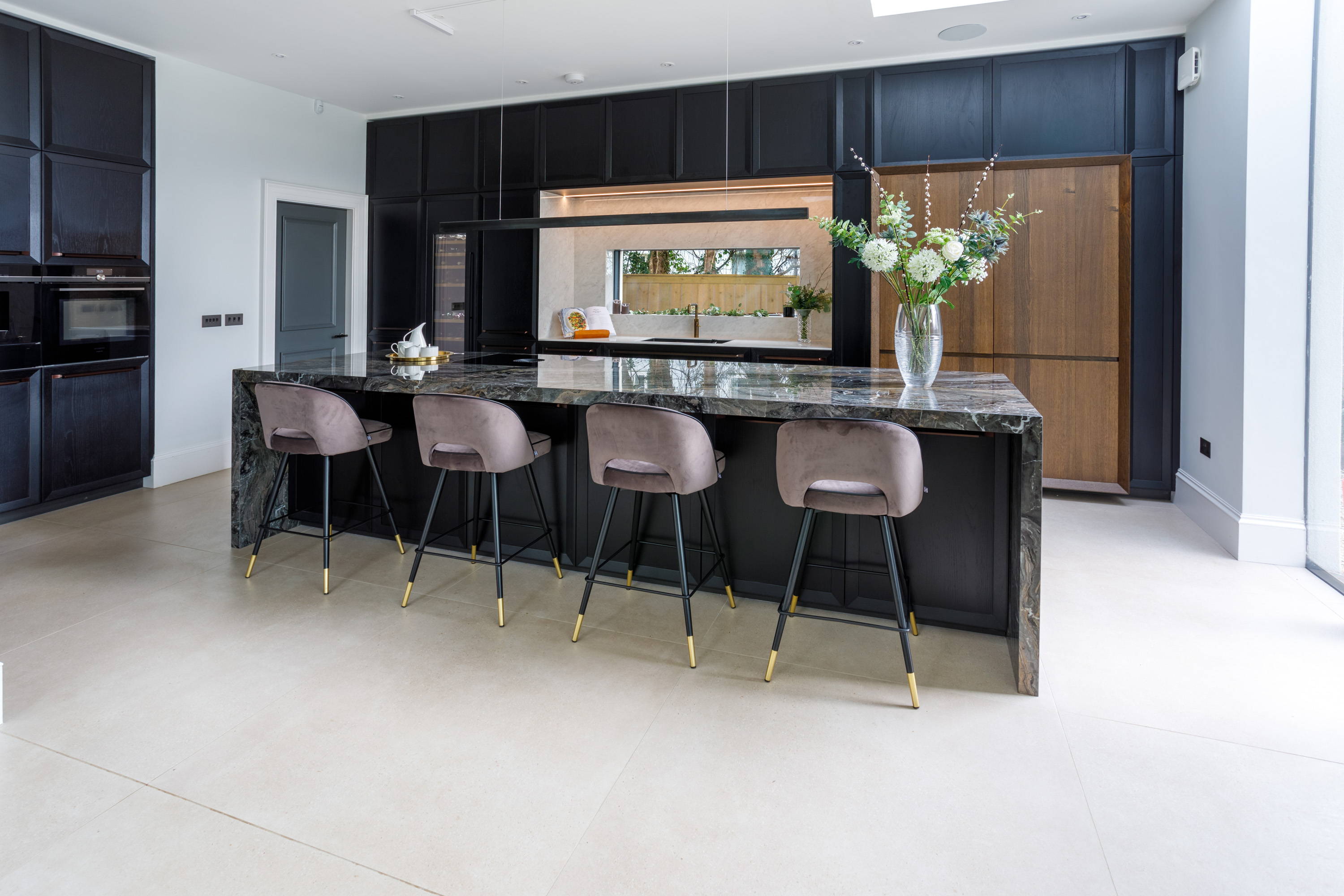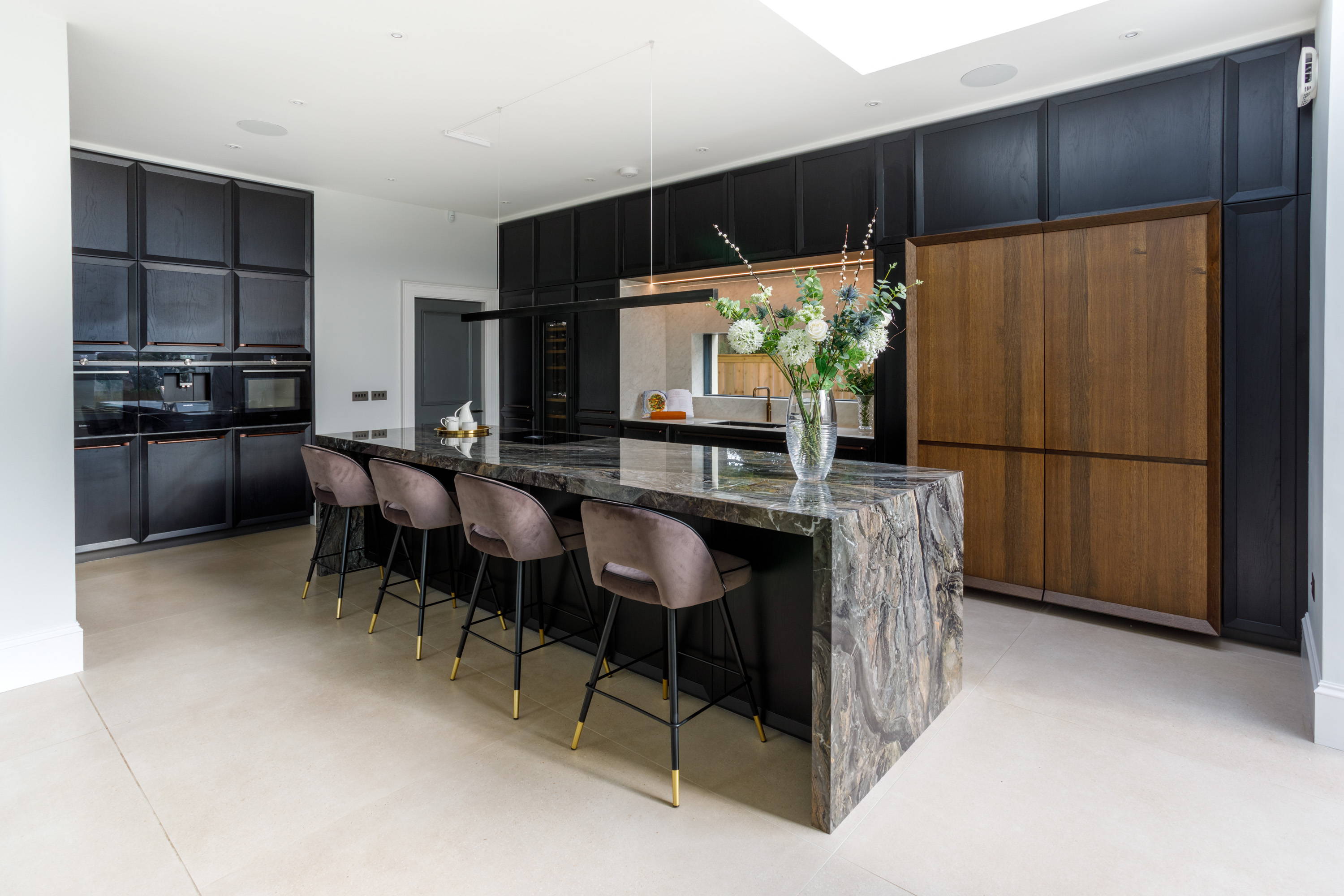 "Having Jacqueline (Premium Homes) as a single point of contact was excellent, it removed the complexity involved in dealing with multiple contacts or suppliers. Jacqueline involved Des directly for our kitchen design and together they had fantastic product and industry knowledge. They managed the main elements of the project for us, working closely with our interior designer and builder, giving expert advise on product selection and functionality within the kitchen and utility areas. On site TileStyle deliveries were always on time and in line with the project programme".
·   Unique and classic design yet equally functional with maximum storage
·   Spectacular island unit which seats the whole family and friends when entertaining
·    Elegant and striking Xtone porcelain island worktop
·   Elements of brushed brass and bespoke cabinetry
·   Natural timber pantry unit chosen to complement the copper veining in the island unit
·   Built in wine storage unit
·   Products throughout from Porcelanosa Group with appliances from Bora, Siemens Studio Line, Quooker and Liebherr.



Learn more about this stunning project by reading our dedicated blog